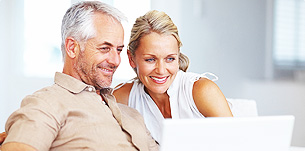 We understand you have many options. And here is why we should be your Only One.
Free Assessment:
We want to make sure
we can help you
prior to taking your money. We analyze your credit report in order to assess if you
qualify for our program
.
Easy Sign Up:
You can sign up for our services through
Adobe PDF
(downloading PDF documents), through
Adobe EchoSign
(digital contract) or even over the phone.
Easy Process:
No mailing, no keeping timelines, no extra hassle. You sign up, sit back and see the progress
[2]
.
Online Client Portal:
We are very upfront with our work. You can securely
login
to your
Client Portal
to
view your results
day in and day out.
FTC Compliant:
We only charge you
retroactively
for our services, meaning you only pay for our services after they have been rendered. Payment is charged
after
engaging our service for work initially completed.
PCI Compliant:
As a verified authorized.net merchant, we follow strict PCI data security standards in order to protect your personal and financial information.
Registered and Bonded:
We are registered and bonded in multiple states. You can view licensing documentation for the past 3 years on our web site or here:
2014
,
2015
and
2016
.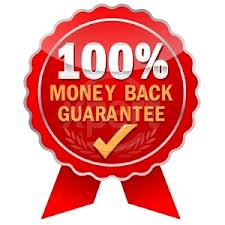 One Fixed Fee:
We charge one fixed fee for our services. We do not keep you "on the hook" for months and months while charging you endless monthly fees. From the time you sign up, you are made aware of how much
it is all going to cost you
.
Set timeline:
We have a set timeline, so you know we are working fast on your behalf.
Payment Options:
We accept
all major credit and debit cards
for your convenience.
100% Money Back Guarantee:
Full money back at the end of the process if we cannot remove at least one adverse item off your 3 credit reports.
Money back guarantee is stated
in contract
: "
(…)Once the credit restoration process is completed and if Blackdiamond Consultants LLC. is unable to remove at least one adverse item off the Client's credit reports, the Client will receive 100% (full) refund at the end of the credit repair process.(…)
"
Scores:
For your convenience, monthly scores are provided on
Client Portal
to our clients who have credit monitoring service.
Personalized Service:
Your Credit Repair Processor will handle your case from beginning to end of the credit restoration process. You won't have to talk to a different person each time you call.
Customized Strategy:
Planning on buying a home? We cater to your specific needs
[3]
.
Proven Process:
We work with debt validation
[4]
and goodwill interventions
[5]
.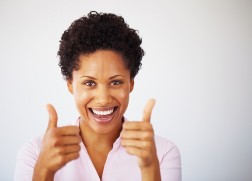 Super Fast Results:
 We understand the sooner we are done, the sooner your life begins. With our program, you see results as fast as within the first 5 days.
Best Results Possible:
We will extend our program for an additional 30 days if we believe we can get you better results.
Extra Work:
We work on removing aliases and extra addresses as well
[6]
.
We Care:
We provide you with letters for the future
[7]
.
Permanent Results:
With our program, accounts removed cannot be re-reported.
No "Shady" Business:
Our work is performed by following
strict Federal and State laws
. We use
our experience
for your advantage.
[2] By law the bureaus have to notify you in writing for every change we make on your reports. You will receive correspondence from all 3 credit agencies – Transunion, Experian and Equifax, with a copy of your updated reports. You will also be able to login to your Client private site and view the results.
[3] We show you the advantages of the 'credit brackets', which accounts should be expunged/settled, and other factors affecting your scores when planning on buying or refinancing a home.
[4] We request for over 11 documents in order for a creditor to prove a debt is yours.
[5] We request removal of late payments based upon good payment history.
[6] We remove additional addresses showing with all 3 credit agencies as they count towards your financial stability. We make sure the bureaus have correct and updated personal information for you.
[7] We provide you with letters to have an account removed upon payment, etc.