Blackdiamond Consultants LLC. offers credit consulting services and has been established over 9 years ago with your credit needs in mind. We are professional individuals who have extensive knowledge in the credit industry and can use this knowledge for your advantage, NOT your creditors.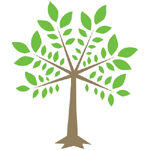 Everything we do, you can do yourself. But why would you? And why haven't you done it already?
We understand it is time consuming, stressful and you need to correctly and thoroughly follow the timelines and rules in order to accomplish any results.
We have extensive knowledge of the credit industry acquired in over 10 years of experience. We are well-trained on the MULTIPLE laws governing both your credit as a consumer and the rights of your creditors. Our experience makes a big difference in scores, payment history, debt to income ratio and uncollected debts.
We do not perform any illegal activity nor we request you to make any false statement, we simply abide by all laws and rules governing credit in order to assure YOUR RIGHTS.
Once you sign up with us, you will know you are in good hands. You will have access to the tools and education necessary to build a much brighter financial future.
Your creditors need to provide us with over 11 documents in order to prove a debt is yours, which includes but it is not limited to license to collect in your state, signatures, correct personal identifying information, contracts, etc. If a creditor cannot prove a debt is yours, according to the FCRA, the debt needs to be and we will make sure it is – removed.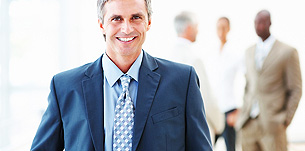 For every account we remove, your scores go up. We are a very AGGRESSIVE credit repair company. We legally fight for every single score point which makes a huge difference to your financial life.

You will be able to sit back, relax and let us go to work. You will not have to deal with correspondence, interpreting complex laws and many other burdens.
Laws we abide by:
Fast service.
We accomplish in a 4-month period what most monthly billed credit repair companies would accomplish in a 14-month period as we challenge all negative items at once and multiple times. We understand you do not have the time to study and understand all laws and test your knowledge at the expense of a lawsuit.
We are used to dealing with timelines and we go through an extensive follow-up process in order to assure you the best results within the minimum time possible.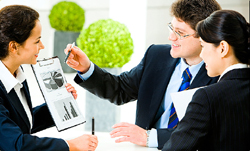 We work with many loan officers and mortgage companies helping their clients get approved for loans. In fact 90% of our clients are referred to us by their loan officer or Realtor. We know what it takes and we optimize your credit so that you can plan on purchasing a home, refinancing a home or purchasing a car soon.
What if I do credit repair myself?
Since we offer a full money back guarantee, we do an initial assessment to see if you qualify for our credit repair process. At this point we are unable to take on clients who have previously (in the last 6 months) done credit repair themselves. We take a very different and unique approach to your creditors and to the bureaus, therefore what you have done on your end might contradict our work. The bureaus would disregard our requests as frivolous and your creditors would not reply to our correspondence sent. We would waste your time and our time.
Please read additional scenarios where you would or would not
qualify for our program
.