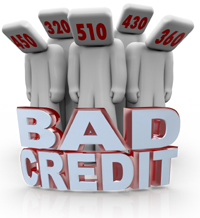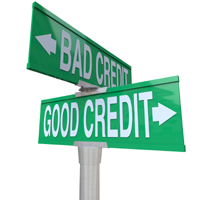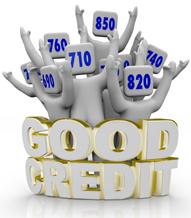 Take the Road: Strategic and Professional Approach to your Credit Report
Every single score point matters!
We assess your situation, analyze your report and provide you with tools for a better financial life.
We legally work on verifying every single adverse account being reported to all 3 bureaus: Transunion, Equifax and Experian; along with inquiries, addresses and aliases.
By FCRA laws and regulations, all obsolete, misleading, inaccurate, incomplete or unverifiable information has to either be corrected or removed from all three credit reports.
We work on removing:
How it Works
Our full money back guarantee credit repair program has been carefully designed to produce the optimal results. Here is a step-by-step overview:
3. Initial Consultation:
We will analyze all tradelines, personal information and inquiries on your credit, we will note all issues and identify all opportunities to optimize your credit scores. You will gain access to your own private site through a username and password, where you will find credit educational materials, with practical score optimization and credit rebuilding tips applicable to your situation.
4. The Process:
We will challenge your adverse items with the three national credit bureaus (Experian, Equifax and Transunion) and directly with your creditors through goodwill interventions. We will also work on your aliases, extra addresses and inquiries. You will receive multiple copies of your updated credit report with your progress. These updates are mailed out to you by the bureaus and for your security, they mail it out to the address they currently have on file. You will also be able to track your progress through your
Client Portal
.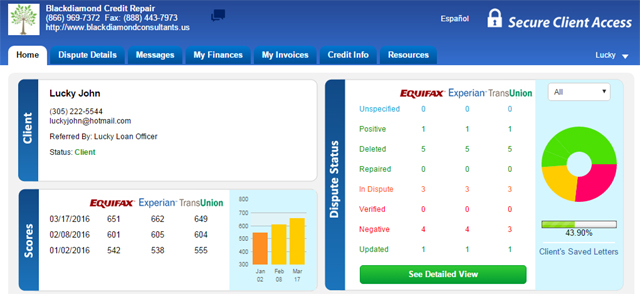 5. Persistence:
If the items challenged are not corrected, we will request up to 11 different pieces of documentation from your creditors in order for your creditor to legally prove the debt is yours: license to collect in your state, contracts with your signature on it, all of your personal identifying information, etc.
If they do not provide us with all the information requested within a limited amount of time (in accordance with the Fair Credit Reporting Act – FCRA), we will get the account completely removed from your credit report. We will go through this process multiple times in accordance to the law.
6. Debt Mediation:
Because our credit repair process includes debt validation, you will receive settlement offers from your creditors in the mail, at a lower amount than your original balance. You will then be able to contact your creditors directly in order to accept their offer and settle your debts directly with them.
Note: Once and only after a creditor has fully verified a debt is yours, you will have the option to settle the debt for a discounted amount.

I do not wish to settle my debts on my own. What to do?
We work with hassle free national debt settlement companies which would help you handle your creditors and settle your debts for a small fee.

Note:
The older the debt, the better are the chances your creditor will not have the documentation requested.
Our results are permanent.
For every change we make with the bureaus, by law, the bureaus have to notify you in writing through the mail.