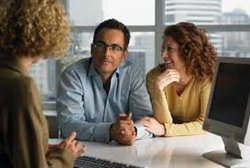 We have developed relationships with several mortgage companies and real estate companies such as Prospect Mortgage, Envision Lending, Academy Mortgage, Residential Mortgage, PRMG Mortgage, Keller Williams and numerous others. We assist them in helping their clients achieve the dream of purchasing a house our refinancing their home with a better interest rate.
In fact,
around 80% of our clients
come referred to us by their loan officers and Realtors. It is a win-win situation, where we gain another client, the client gets approved for the loan and the loan officer/Realtor closes the deal.
We help your clients achieve qualifying scores.
Qualifying scores could mean 640 score for a FHA loan, or having the client reach different score brackets such as 680 score or above 700 score.

So, How Can We Help?
1 – Increase Your Sales By 36%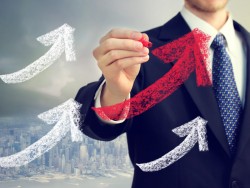 Now, instead of turning them away or instructing them to come back in 6 months to a year, you can rely on our expertise to help your clients close their loan in 30-120 days.
Most of our loan officers and real estate agents review their files up to 2 years old and bring deals back to life. Just imagine having the ability to instantly add 5-10 deals to your pipeline.
Our work can improve your sales in over 36%
. We guide your client through our
credit repair process
and we present your client with
different solutions
to improve his/her scores.
Your clients are often very appreciative of having a resourceful professional handling their purchase or refinance. You can read a couple of testimonials from your industry
here
.
2 – Raising your Client's Scores
Our service is made up of different approaches to raise your client's scores. We offer:
a)
aggressive credit repair:
we work on all negative items reported that are hurting your client's scores (collections, late payments, etc);
b)
positive accounts:
we have authorized user accounts for sale, we refer your clients to apply for secured cards and other credit builder accounts;
c)
correction of personal information inaccuracies:
we work on mixed file issues, removal of addresses, incorrect social security number reported, etc;
d)
student loans:
we assist your client on refinancing his/her student loans so that he/she can get approved for a FHA loan;
d)
tax liens:
we assist your client on all types of paid and unpaid public records such as federal/state tax liens and civil judgments.
We understand how frustrating and time consuming it is to update and correct information with the bureaus in order to close a loan. It takes a regular person multiple attempts in writing, on the phone and proper follow-up.
We only take on clients we can help, therefore in order for your client to
qualify for our services
, we usually request you to send us a copy of your client's credit report (with their permission) or we can pull our own. That way we can tell exactly what can be done, how long it would take us and the average of score points we would be able to deliver.
3 – Live Access to your Leads through our Affiliate Portal
Once you
become an affiliate
, you will be given a username and password, which you may
Sign in
to view all of your clients' progress:
You may also view the detailed progress of your Client's credit report: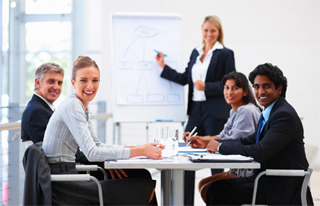 We offer loan officers, Realtors and insurance brokers with a Credit Training at their location
for no cost
(minimum of 10 participants), to provide them with knowledge to help their clients on their own.
Our credit training is taught by one of our seasoned representatives, who has years of knowledge within the credit repair industry.
It is a
45-60 min training
where all your credit questions can be answered – from the most basic to the most advanced questions.
This is an extremely valuable training as we have found there is a lot of misunderstandings regarding credit between professionals in the real estate industry.
You can view recent testimonials regarding our free credit training
here
.
Become an Affiliate today!