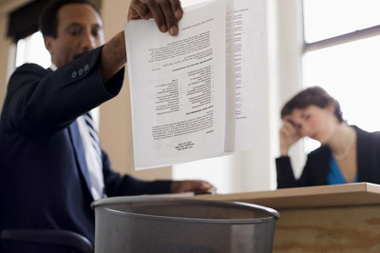 Can Bad Credit Jeopardize Your Job?
Find out if having bad credit can cause you to be jobless.
Who Is Checking Your Credit?
In the past, if and when your prospective employer was strict, all you needed was your resume and to pass a background (criminal report) check. Some employers didn't even care so much for the background checks. As the marketplace became more competitive, it feels employers are looking for reasons to turn you down or to hire their second-best option – your competitor.
According to
CNN Money
"one in four unemployed Americans have been required to go through a credit check when applying for a job, and one in ten have been denied jobs due to information in their credit report". Credit checks are becoming a very common practice between employers and are being blamed for keeping people from getting jobs.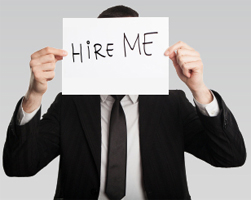 Why Employers Choose to Run Your Credit?
Employers are now looking at credit reports to find patterns or destructive habits that would be a security risk or detrimental to the work environment. Bad credit could be a security risk if you are applying for any type of finance position for example. Employers want to know you can handle your own responsibilities before you are handed over the company's responsibilities. Additionally, financially secure employees are less willing to commit crimes of financial nature or moral turpitude.
Bad credit could also be detrimental for the work environment since your collectors, even prohibited to do so, continue to contact your place of employment. Therefore, employers are inclined to believe that a financially distracted employee cannot handle high stress and/or demanding tasks. Additionally, many employers have to disburse of their own resources in order to handle court documents that require garnishment of wages.
It is simple, employers have chosen not to deal with these issues when hiring an employee whose credit report proves otherwise. According to
Aol Jobs
, "a credit score below 700 is a warning, below 650 is a concern and below 600 is considered a red flag. Although some employers try to look past the numbers, rigid company policy can prevent them from being sympathetic."
What About Promotions?
The same issues apply when offering an employee a promotion. Many employers only conduct credit checks when deciding whether or not a certain employee should have further participation inside the company – meaning if an employee did not need to pass it when applying for the job, they will most likely need to pass it when asking for more pay.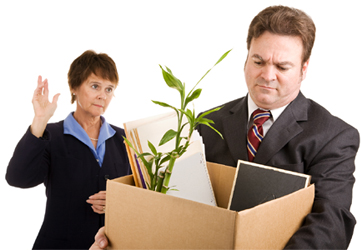 Which Jobs Require Great Credit?
1. Parking booth operator.
You would not believe it, but this type of job tops the list. Apparently, as long as it involves financial dealings, no job is too small for a credit check. These employees handle cash every day, all day – therefore extremely high debt would be a red flag. When you handle hundreds of dollars in cash each day, a report that shows you're trustworthy is important.
2. The military (Air Force, Navy, etc).
Bad credit such as collections, unpaid loans and even bankruptcy will affect your security clearance, which is an inquiry that focuses on your character and conduct. Financial responsibility is one of the key factors it gauges. As you are further promoted within the military, the credit requirements will be more specific according to your debt to income ratio and unpaid obligations.
3. Accounting (CPA, Auditor, etc).
It only makes sense that if you are applying in this field, your own record should be spotless. Accounting professionals have access to individual or company private data and a blemished credit report is viewed as "risky".
4. Mortgage loan originator.
Mortgage loan officers need to have "demonstrated financial responsibility, character, and general fitness such as to command the confidence of the community and to warrant a determination that applicants will operate honestly, fairly, and effectively." Loan officers may be rejected or have their license revoked if their credit is damaged. The credit requirements vary from state to state and will become more strict when applying for a brokerage license. Banks and lender will not knowingly hire someone who has a poor credit history.
5. Transportation Security Administration.
The TSA expects its employees to possess stellar credit. As per its job application form, the administration is "very serious about the reliability and trustworthiness of individuals hired into the agency." You'll be turned down if you have cumulative delinquent debt of more than $7,500 and any amount of unpaid federal or state tax liens, delinquent child support, unsatisfied court judgments or delinquent student loans.
6. Law enforcement.
If someone is under financial pressure, they are more open to bribes. Law enforcement agencies know this and use it for their advantage. They assume an individual is more trustworthy if their loans are paid on time and if they are not financially stressed.
7. Temporary service positions.
Credit report reviews are becoming standard procedure when it comes to temporary jobs. The agency is putting their reputation on the line when referring you to their clients – meaning you might be referred to certain positions only, based upon your scores.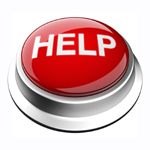 There are multiple
benefits
to having good credit and
we can name many reasons
why you should
sign up today
.
We are a
licensed and bonded credit repair company
, helping clients all over the country reach their dreams for over 8 years. Take a look at our
Before and After score scenarios
, along with our
Clients Testimonials
to see the improvement. We also work with many
loan officers
helping them close more loans.
We offer
different payment plans
and
exclusive discounts
.