We know what it takes to get you approved for a purchase or a refinance of a home loan.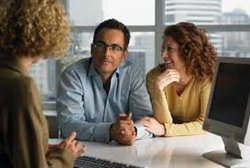 We work with many mortgage companies and real estate companies such as Envision Lending, Academy Mortgage, Residential Mortgage, Keller Williams, etc. These Realtors and loan officers keep referring their clients to us in order for us to help them achieve qualifying scores.
Qualifying scores
could mean 640 score for a FHA loan, or having the client reach different score brackets such as 680 score or above 700 score.
A total of 90% of our clients is referred to us by these individuals in the real estate industry.
Are you considering purchasing a new home?
"Pride of ownership is the number one reason why people yearn to own their home. It means you can paint the walls any color you desire, attach permanent fixtures and decorate your home according to your own taste. Home ownership gives you and your family a sense of stability and security. It's making an investment in your future." – you can read more about the
8 Reasons to Buy a Home
.
Have you decided to refinance your home mortgage?
By taking a look at the
current interest rates
you know it is the very best time to refinance.
When interest rates go down or when your credit improves since you last applied for a loan, you're more likely to save a lot of money when you refinance.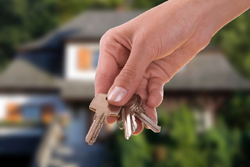 How Can We Help Your Dream Come True?
By looking at your credit report we will tell you exactly what has been holding you back.
We will see the missed opportunities for better scores.
We will address the issues that
only
mortgage lenders pay attention to.
We will lay a
Strategic Plan
to get you qualified.
We will help you increase the amount of financing you may qualify for.
We will help you get approved for the best interest loan possible.
Proven Results: Take a look at our track record –
Before and After Score Scenarios
of a couple clients out of MANY we have been able to help qualify for a loan and
save thousands in interest rates
.
If you are a Loan Officer, Realtor or in the real estate industry, let us help you get your clients qualified for a loan by
becoming an Affiliate
.