Credit Repair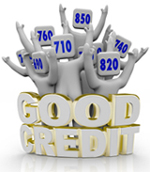 Bad Credit? We Can Help!
We are a very
aggressive
credit repair company and we achieve
very fast
results. We work with the 3 major credit bureaus in order to protect your rights. When talking about credit, every single score point
matters
.




Latest
Wednesday, 25 January 2017 09:53 Posted by Blackdiamond Credit Repair

We are currently licensed and bonded in multiple states within the US: Licensing and Bond 2014 Licensing and Bond 2015 Licensing and Bond 2016 Licensing and Bond 2017 PCI Compliance 2014 PCI Compliance 2015 PCI...

Wednesday, 25 May 2016 02:26 Posted by Blackdiamond Credit Repair

We Offer Attorney Help The FCRA is a U.S. Federal Government legislation enacted to promote the accuracy, fairness, and privacy of consumer information contained in the files of consumer reporting agencies. It was intended to...