Credit Repair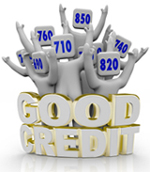 Bad Credit? We Can Help!
We are a very
aggressive
credit repair company and we achieve
very fast
results. We work with the 3 major credit bureaus in order to protect your rights. When talking about credit, every single score point
matters
.




Latest
Thursday, 17 March 2016 06:04 Posted by Blackdiamond Credit Repair

We want you to know your progress and see how hard we work on your behalf. We want you to get excited with your new financial life. When you Sign Up for our Aggressive Credit...

Monday, 14 March 2016 06:46 Posted by Blackdiamond Credit Repair

Our Extensive Group of Affiliates is Always Growing! Become an Affiliate and have LIVE access to your leads. Know if and when they have signed up, where they are in their process (if they so...